Healthy and sustainable food
while keeping labor at a minimum.

Flexibility for the masses. Everybody is taken care of. Personalized and affordable! That's the campus catering that today's customers want from you.
For you, this translates to catering to the specific needs of individual guests, students or pupils on top of standard advance orders.
• No matter if you are dealing with flexitarians, vegetarians or vegans.
• No matter if you have to accommodate to gluten, lactose or peanut intolerances.
Learn how our German customer "Studierendenwerke" works with Delegate Foodservice Software Solutions.
Different locations connected to one head office
Centrally managed - locally configurable
Service concepts, supplier and recipe management made easy with Delegate Foodservice Software Solutions!

Each customer is unique. With individualized operation concepts, suppliers and services, you still bring them all under one roof. Streamlined, in one database, so they can take advantage of all the synergies from supplier contracts and recipes. At the same time, you should still satisfy the individual service concepts.
Delegate lets you activate different recipes and suppliers on a customer- or concept-specific basis.
Focus on regional products can be taken into account as well as the goal to achieve best purchase prices through large, international suppliers.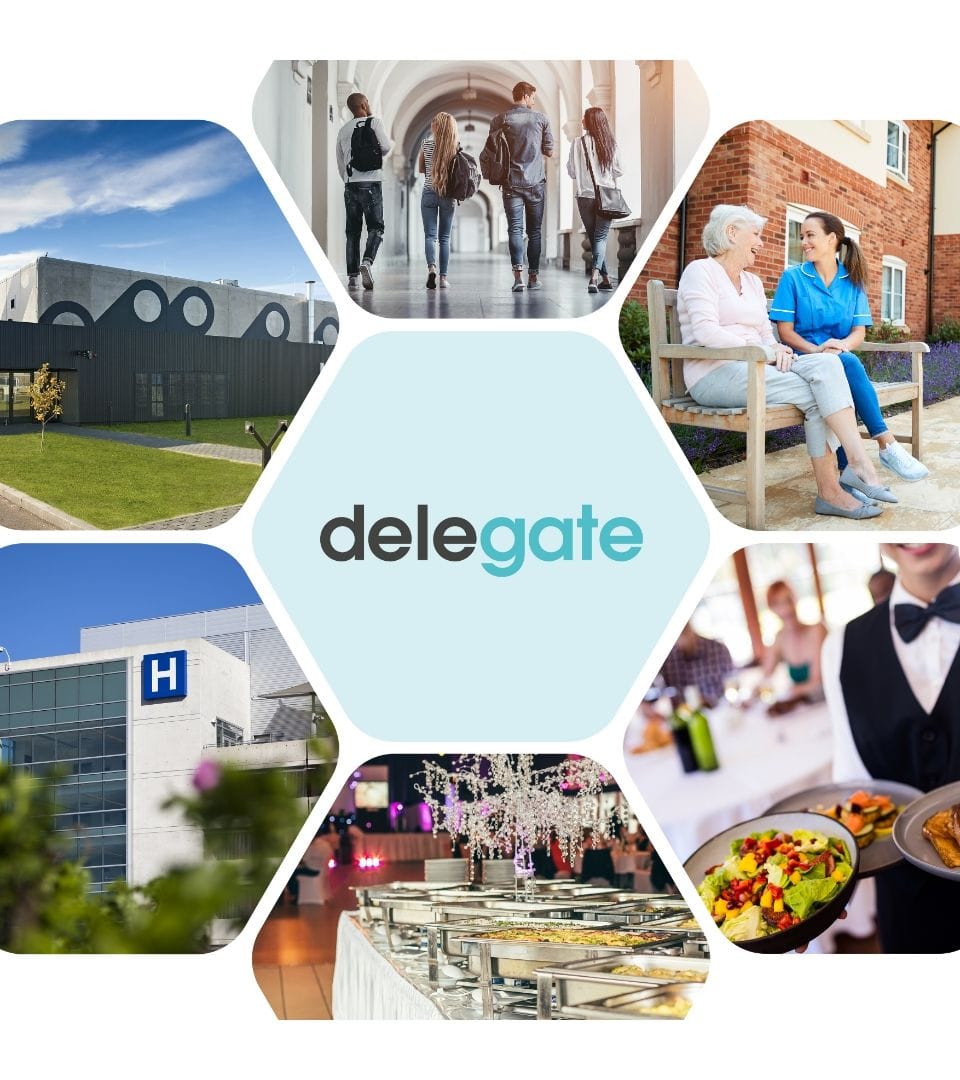 Only when all your systems work together...
...can you show your best side
Collaboration is the essence of good business. This also applies to all your IT systems that need to work together with your warehouse management and foodservice systems.
With Delegate Foodservice Software Solutions you can achieve a homogeneous system landscape by easily integrating all relevant systems. For example:
• Cash register / point-of-sales systems,
• Finance / accounting systems,
• warehouse management,
• purchasing,
• supplier management,
• digital signage,
• Menu ordering systems,
• catering management systems.
• And much more!
Optimize the use of your most important resource
Use potentials and qualifications, avoid mistakes, automate
Qualified, motivated personnel is one of the most important and at the same time one of the most sought-after resources of our time. Therefore, it is essential to deploy your personnel optimally according to their skills. This means training and installing new workers quickly and reducing unnecessary manual work and thus frustration and the possibility of errors.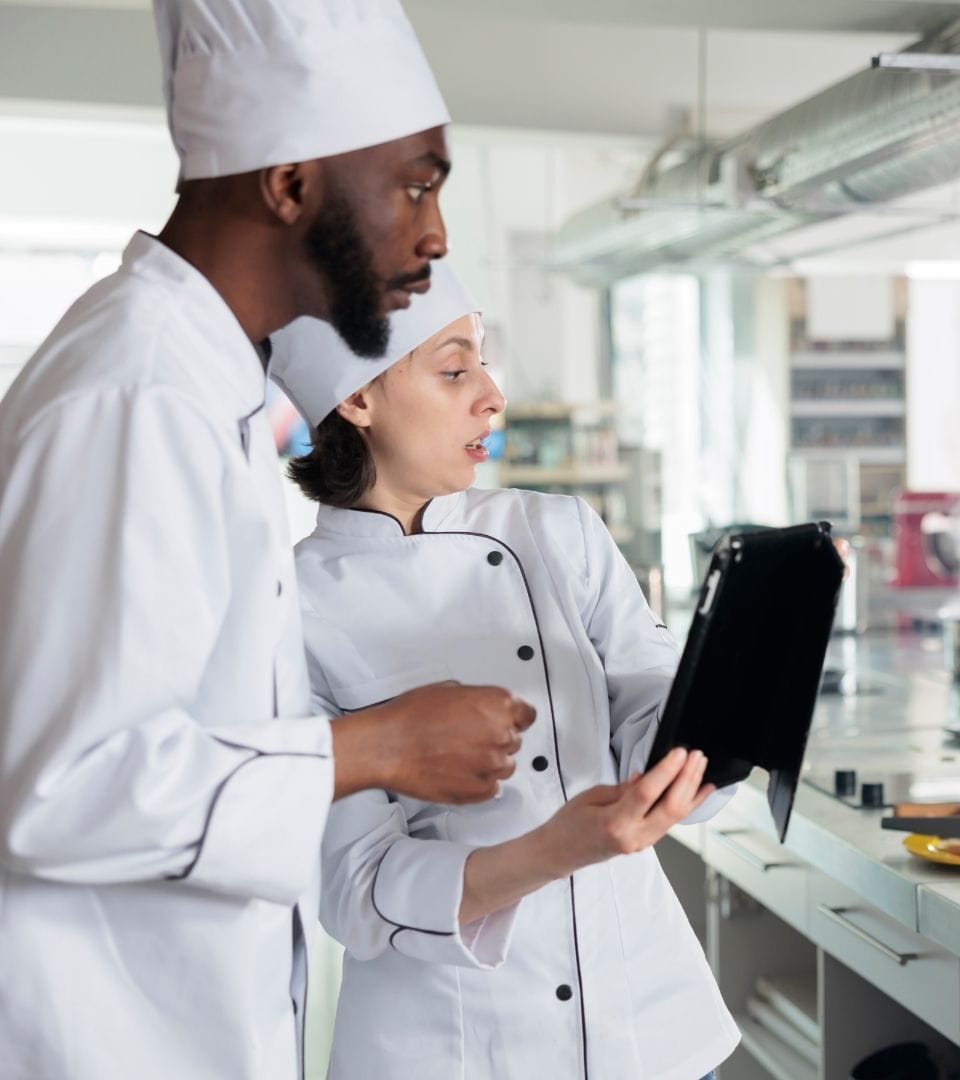 Achieve more while doing less manual work
Accelerate processes and avoid errors through automation
Manual work holds a lot of potential for error. And it takes time. A lot of time. What a relief it would be for you and your employees if bookings were automated and carried through correctly all the way, if internal conference orders were integrated and effortless, if stock levels could be corrected without Excel sheets, paper, pencil or e-mail, and if every change was documented and traceable at any time?
Be it fully automated bookings via our B2B interface, automatically generated labels, or simply highly optimized inventory processes - with Delegate Foodservice Software Solutions you make your processes faster, safer and traceable.
Reliable planning with precise calculations
Utilize margins, leverage potential, optimize cost of sales
The material and product purchases tie up capital. Orders placed with the wrong suppliers destroy margins and lessen the chance to exploit negotiated discounts.
In an industry like Foodservice where even a deviation in the second decimal place between target and actual price can be critical for success, you have to calculate with razor-sharp precision.
Depending on your production planning and methods, different approaches are needed to reduce unnecessary costs, maximize margins or simply make the best use of contracts and discounts.
With Delegate Foodservice Software Solutions you can negotiate your net-net prices with your Suppliers with confidence!
Informed customers are satisfied customers

Food-labelling made easy
Good food is not enough. Customers want to make informed decisions and learn all about their products. Product labeling is a must, not only to fulfil legal requirements but also to inform about origin, CO2 footprint, allergens, or other attributes.
Incorrect labeling at best only leads to negative opinions. In the worst case, it leads to a lawsuit and a media disaster.
Entering data manually is a truly Sisyphean task and there is neither enough staff nor enough time to stay up-to-date and on the safe side.
Electronic links with your suppliers via Delegate's B2B and EDI interface help to automatically transfer allergen, additive and nutritional values into the item master data and keep them up to date. No extra manual effort is required and you save loads of time. And the laborious collection and administration of such data is no longer required.
Avoid waste
Environmental awareness and profitability go hand in hand
• What kind of costs does (food) waste generate in the Foodservice industry?
• Roughly speaking: image, storage space, purchasing, production and disposal costs, and more.
• Avoiding waste doesn't require complex technical tools, video surveillance, or the like. 95% of waste can be avoided easily! All it takes is
• good planning,
• optimized purchasing and
production that corresponds to the actual consumption.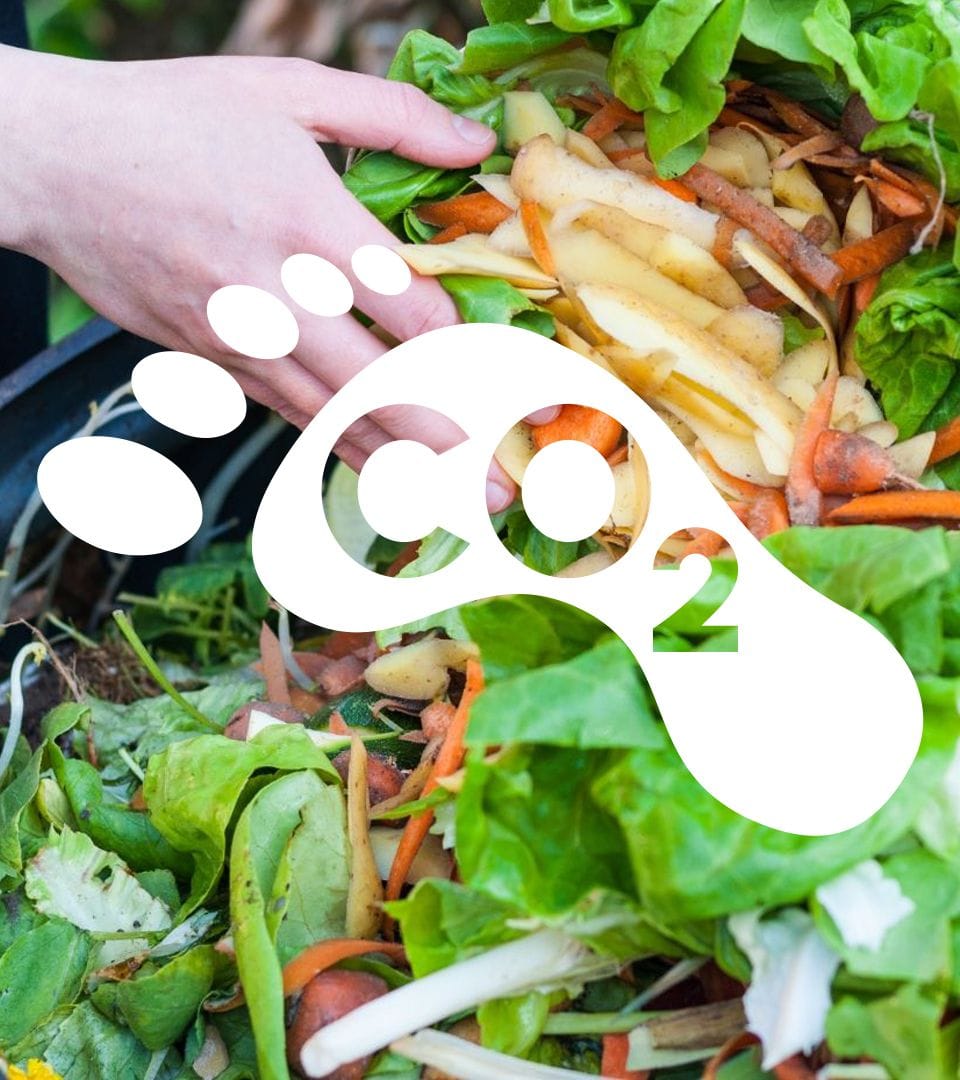 Happy guests come back
System-supported creativity
Boring menus make your guest numbers dwindle. There is plenty of competition in the Foodservice field.
Guests' demands have changed. Different diets have to be taken into account and translated into interesting meals.
Understandably, it is often difficult to be creative - routine procedures take up a lot of time.
Delegate Foodservice Software Solutions support you right here where it is needed. With our intelligent menu planner, variety and creativity are guaranteed in your menu offerings.
Find us on Facebook, Instagram and LinkedIn! We are looking forward to connecting with you!